June 27th - HIV Testing Day 
Here at IAA we are doing our best to allow more people to be tested in their neighborhood. 
This year we are going to be out testing for HIV and providing safe sex and sterile injection supplies at 5 different locations. Check out our flyer below!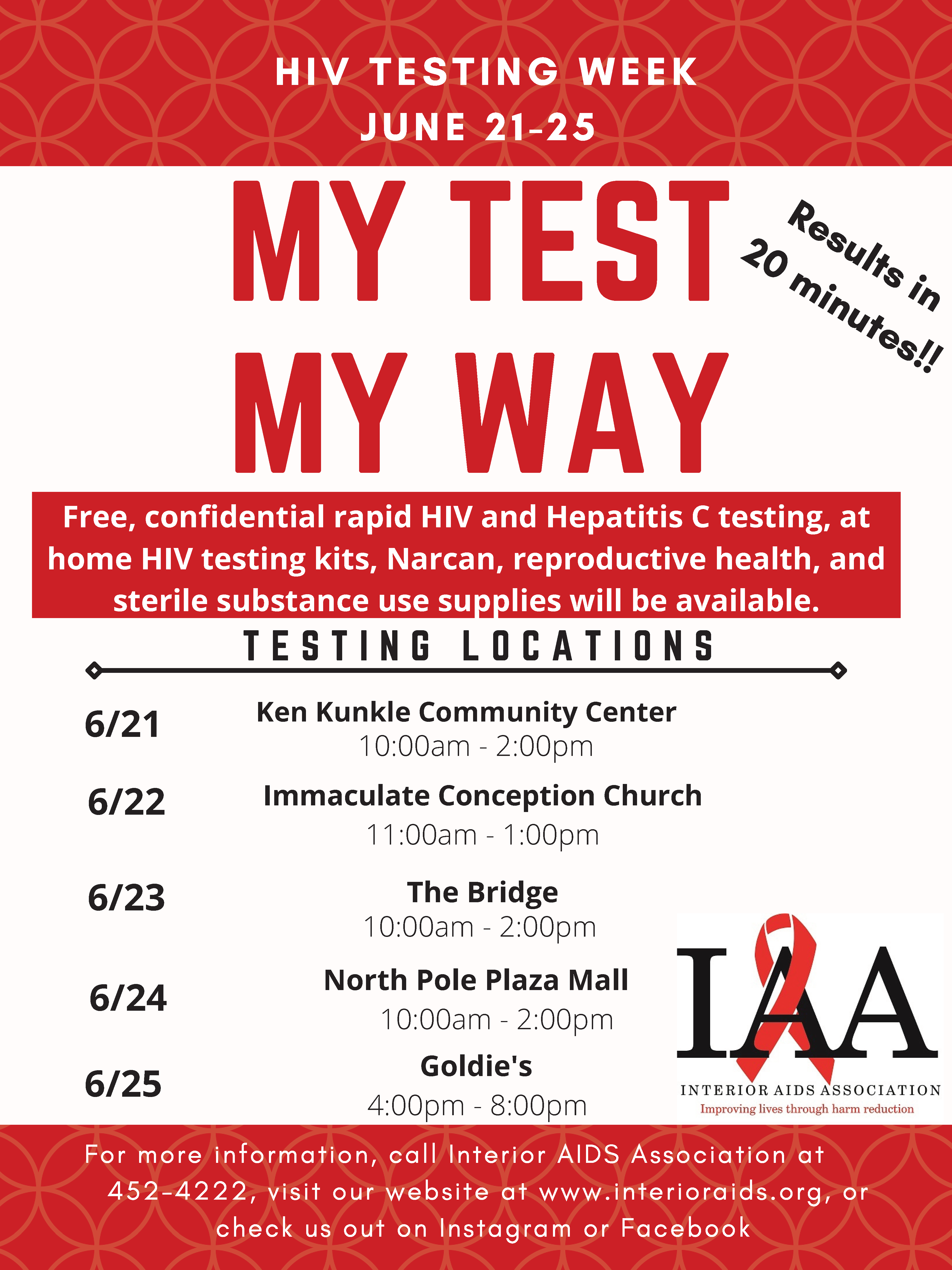 ---
For more information please follow this link to gather more information on testing centers in your area.