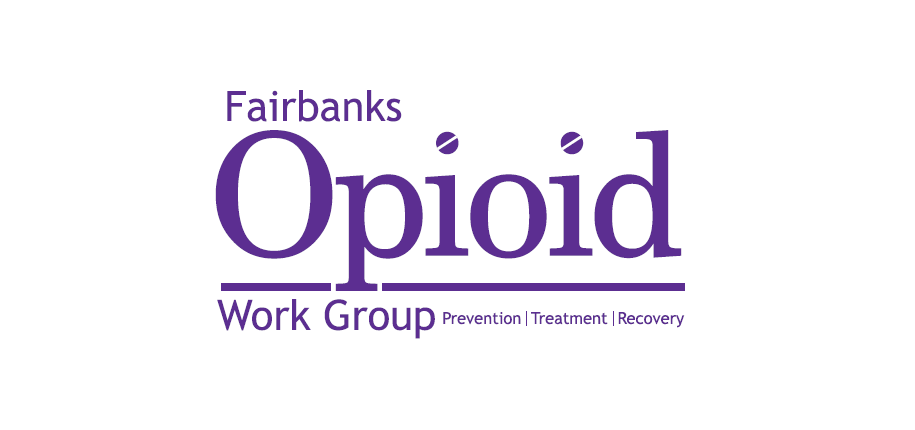 Started in 2015 by a group of concerned citizens, the Fairbanks Opioid Work Group provides a forum to discuss the opioid epidemic in Fairbanks and its surrounding areas; focused on education, prevention, intervention, recovery & program funding.
Do you want to learn more about prescription opioid misuse and heroin use in our community?
Are you a person in long term recovery or affected by a family member or friend's addiction to opioids?
Do you work with people struggling with opioid use disorder?
Join the Fairbanks Opioid Work Group! We meet the last Wednesday of most months from 10 am - 11:45 am in the Fairbanks City Council Chambers (800 Cushman St, Fairbanks, AK 99701). Everyone is welcome! Following is a list of agencies and organizations that have attended work group meetings: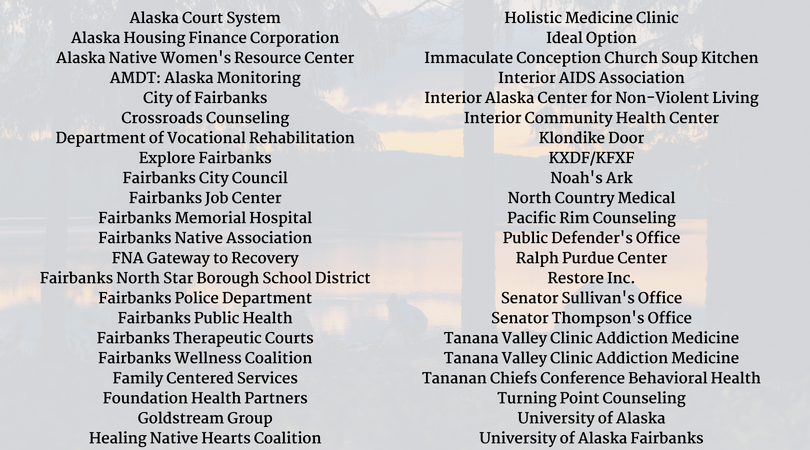 Our next meeting:
Our next meeting will be during the lunch break of the Symposium on Homelessness that's happening on 2/27 at the Westmark. It will be free to attend and eat but you must pre-register.